Translation (French, English, Dutch, German, Spanish…): websites, museums, exhibitions, press releases, advertising campaigns…
Plus d'informations
Simultaneous interpretation, liaison interpretation or whispered interpretation. Interpretation equipment: booths, headphone receivers, microphones, "bidule"…
Plus d'informations
Let's talk (a little) about us
Colingua Translations is a translation and conference interpretation (simultaneous translation) agency based in Brussels and Liège. Our conference interpreters are active in Belgium, France, Luxembourg and all over Europe. Our translators work for Belgian clients with a global outlook and international clients visiting Belgium or the European institutions. Our translation agency is special because it is run entirely by industry professionals. You will always be in touch with a translator or interpreter.
Our references (Big projects / Small projects)
Square – Brussels' Convention Center
"Square Brussels Meeting Centre has worked with Colingua Translations since 2010.
Their services and professionalism live up to our expectations as an international convention centre."
Summary of services provided to Square Brussels:
Square Brussels Meeting Centre hosts conventions, conferences, trade shows and other large-scale international events. Square has over 25 rooms (total surface area of more than 13,000 m2), including one with a capacity of 1,200. Square is a key player in the heart of the capital of Europe, boasting all the infrastructure required for multi-lingual events.
Colingua Translations provides simultaneous interpretation into French, English, Dutch, German, Spanish, Italian, Russian and other languages.
Pimkie
"Our female ready-to-wear clothing firm, PIMKIE, has called upon Colingua Translations for our international conventions and meetings for several years now. We appreciate their professionalism and ability to adapt, as well as the relations we have forged in the course of our various interactions.
The interpreters of Colingua Translations are a key asset to our international events, where top-notch services are essential."
Summary of services provided to Pimkie:
 conference interpreters working into French, English, Spanish, Italian, Dutch and German
 set-up of interpretation booths with several hundred receiver headsets
 we work for Pimkie at their headquarters in Lille (France). Our interpreters and technicians also travel with Pimkie to international conferences organised by the company in France and Germany.
Préhistomuseum
"The Prehistomuseum, formerly named the "Préhistosite de Ramioul", opened its doors in February 2016 after 3 years of refurbishment. Our 30-hectare museum, devoted to Prehistoric times, boasts no less then 12 exhibitions that we have decided to display in four languages (French, Dutch, German and English). In the months prior to the opening, Colingua was a valuable ally in overcoming the mountain of work that required completion! The quality of their follow-up and anticipation helped us respect the deadlines and offer our visitors translations that are always very accurate, covering a wide range of different subjects. Our collaboration continues today – but at a gentler pace, fortunately! – and in all likelihood it will last for many years more."
View all
Rates
High quality at competitive prices!
The flexible structure of our translation and interpretation agency makes our top-notch services available at competitive rates.
Interpretation Conferences, meetings...
The price of interpretation services depends on two main factors:
Interpretation as such (simultaneous or consecutive), the languages involved and the type of event (technical conference, business meeting, congress…)
Interpretation equipment (number of booths, microphones and, particularly, headphone receivers)
Get in touch to receive an accurate quote. One of our consultant interpreters will fill you in on the details and help you to make the right decision.
Please include the following details in your quote request:
Date, time, location, languages and subject
If you do not have the necessary equipment, the number of headphone receivers and microphones.
Translation Texts, websites...
Our entire roster of skilled translators is made up of native speakers who only translate into their mother tongues.
Our calculation method is 100% arithmetic, and the invoice sets out every detail.
Basic rate of €1.15 per line of 60 characters (including spaces) for non-technical projects and translations of the most common languages, including Dutch, French and English. This rate is non-binding: an accurate quote is needed prior to starting a project and will be sent to you after we receive the texts to be translated. The quoted price depends on the technical complexity of the original documents and on the source and target languages.
Our simulation will give you a rough idea of the price of a non-technical translation into different languages. However, it is always best to get in touch with us to ask for an accurate quote and find out the deadlines we can offer.
Interpretation equipment rental
Interpretation booth or Infoport system (widely known as "bidule")? Each job requires its own specific interpretation equipment. Making the right choice can be hard for those who are not experienced with these systems. We can help with that too. We can set up a technical solution with cabins for interpreters, microphones and loudspeakers, or a simple portable kit if you need to visit a factory or working site, or if you are holding a business meeting with just a few people.
View all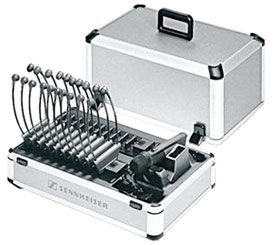 Portable interpretation system – Bidule
A mobile interpretation kit (also called "tour guide") contains 20 headphone receivers. This system helps our interpreters to provide support for delegations of experts visiting factories, working sites, etc. It can also be used for simultaneous interpretation during work or business meetings with a small number of people.
Microphones and headphone receivers
Bosch microphone stations and headphone receivers guarantee high audio quality and comfort for your guests or participants. Its proven reliability has made this digital interpretation equipment the system of choice for leading international events.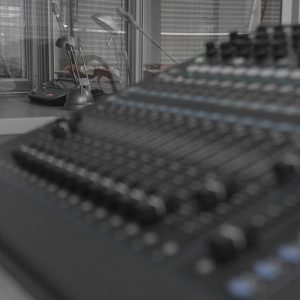 Technicians – key players
A sound technician is responsible for each audio station. Our technicians manage sound quality in real time during your event. They can also take care of audiovisual media if necessary.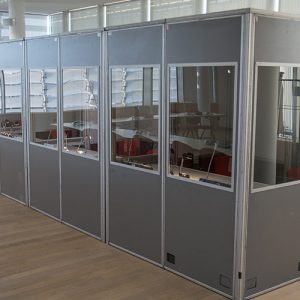 Interpretation booths
We use Audipack portable interpreter booths. Our technicians can set up these modular "translation booths" in many different places, helping our conference interpreters to provide an outstanding service.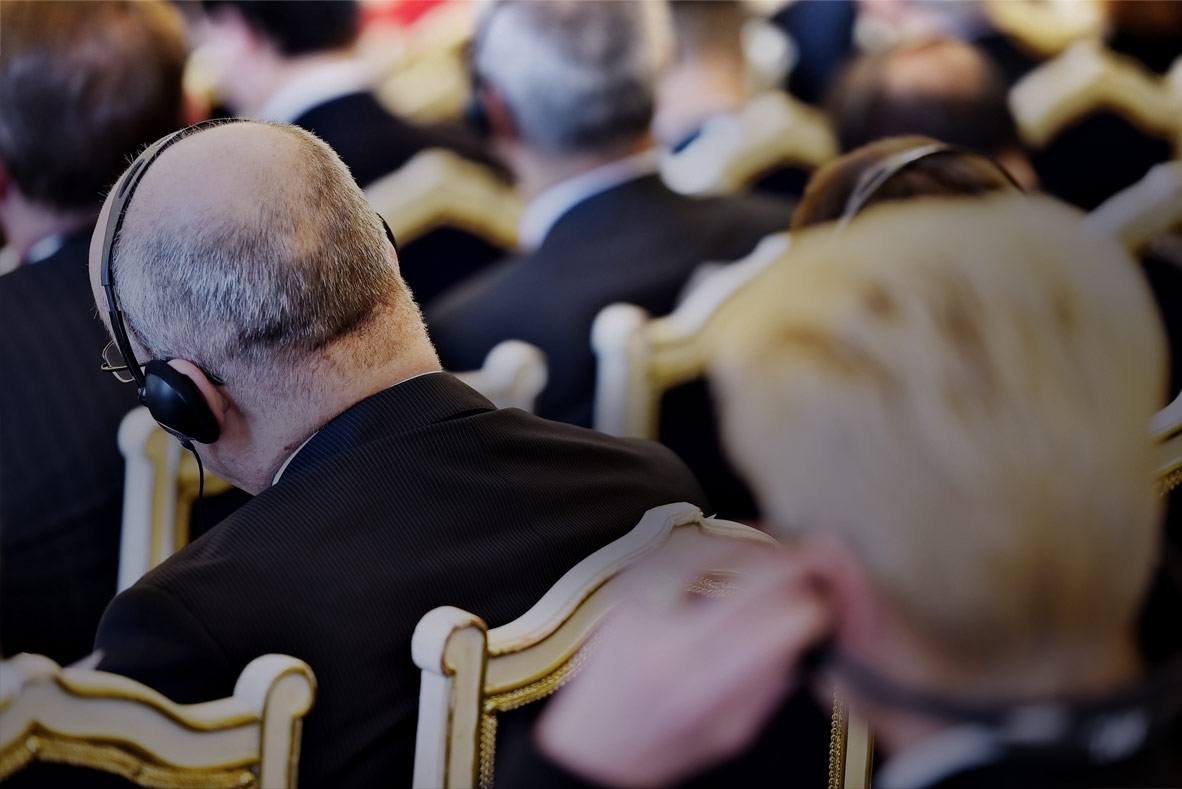 From interpreting your speeches to setting up the equipment for your meetings, conferences and seminars, we take care of everything.